Pittsburgh Personal Injury and Disability Benefits Attorneys serving Ohio, West Virginia and Pennsylvania, in the Following Areas of Law: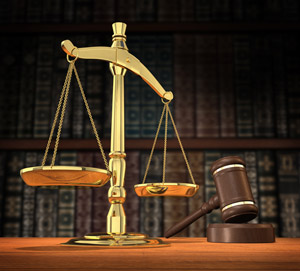 Personal Injury and Wrongful Death
We represent individuals who have been seriously injured as the result of the negligent, reckless, or wrongful acts of others in Southeast Ohio, the West Virginia Panhandle, and Western Pennsylvania. We also represent bereaved family members who have lost a loved one as a result of such behavior.
Injuries can occur in a variety of circumstances, such as medical malpractice or car accidents. We help injured longshoremen injured while working on barges on the Ohio River, and railroad conductors or brakemen working the lines that pass through the Three Rivers area. Please read more about Personal Injury and Wrongful Death practice.
We are experienced trial attorneys who have the resources to properly investigate a number of motor vehicle accidents, including those involving cars, trucks, motorcycles, trains, boats, or jets skis. If you are seriously injured in a car, truck or other motor vehicle, you need an experienced attorney to help you recover damages for your injuries.
We handle complex medical injury cases, including those involving brain or spinal cord trauma. If you have been seriously injured in a car accident caused by another person, in Western Pennsylvania, Southeast Ohio, or the West Virginia Panhandle—or if you have lost a loved one from such a tragedy, call us. Please read more about Car / Auto Accidents.
Jones Act - Please read more about Jones Act.
FELA – Railroad Accidents - Please read more about Railroad Accidents.
Dangerous property conditions, which the owner or property manager could have foreseen, can create legal liability for property owners or managers. We have the litigation experience to get our clients the compensation they deserve for injuries suffered as the result of dangerous property conditions. Our lawyers can identify the responsible party or parties, and prove liability and damages by properly investigating cases, interviewing witness, and consulting with experts. Please read more about Premises Liability.
Civil Rights / Excessive Force
Although the police have the power to enforce the law, they must still respect the constitutional protections afforded to everyone. We help people recover damages for their injuries in cases where the police have violated a person's civil rights by the excessive use of force, making a false arrest, or pursuing a malicious prosecution.
Some attorneys are afraid to take on policemen who engage in misconduct, but not us. We believe in protecting our citizens' civil rights, and our attorneys [Link to Attorneys page] have prosecutorial experience that helps us recognize, and stand up against, police misconduct. Please read more about Civil Rights / Excessive Force.
Denial of Benefits Assistance – SSD cases and Long Term Disability cases
We helped thousands of people who have been denied benefits by the government or insurance companies GET THE BENEFITS THEY DESERVE! Cases we routinely handle include:
If you are injured as the result of the negligent or reckless behavior of others, or if you have been denied long-term or Social Security disability benefits, or workers compensation benefits to which you are rightfully entitled, contact us. We can help.
Local: (412) 927-1090
Toll Free: (866) 611-3536
With offices in Pittsburgh, PA, serving Western Pennsylvania, Ohio, West Virginia