CALL US TODAY FOR A FREE EVALUATION OF YOUR LTD/ERISA CASE: 800-727-4878
Attorneys helping Employees in Ohio, West Virginia and Pennsylvania Get the Benefits They Deserve in:
Long-Term (LTD) / ERISA Disability
Long Term Disability, ERISA Lawyers Unafraid to Take on Behemoth Insurance Companies. . .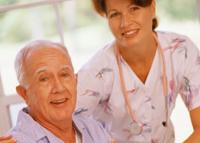 Insurance companies, trying to maximize their profits, sometimes attempt to circumvent their contractual obligations in paying people who are entitled to long-term benefits. Insurance companies can discourage a disabled person with a battery of attorneys and experts that can be downright intimidating in claiming benefits— unless you have experienced legal counsel on your side.
Our lawyers have handled numerous claims against insurance companies in disputes involving denial of benefits under long-term disability policies, both ERISA and non-ERISA. Disability insurance companies are finding that policies that they wrote years ago, promising to take care of you if you couldn't do your job are becoming very expensive for them. We have handled cases against Unum, Hartford, MetLife, Prudential, and many other insurance companies.
The claims may be under a group plan that you may have obtained by virtue of being an employee of a big company. We also help claimants covered under own Occupation Disability Insurance—for example a surgeon who injured a hand, and is no longer able to operate.
Long-Term Disability Lawyers Who Know ERISA
ERISA is the acronym that stands for the Employee Retirement Income Security Act.
ERISA cases are heard in federal court. Under the ERISA statute, ERISA claims pre-empt bad faith insurance claims that might otherwise be heard in a state court. At Mansmann & Moore, Attorneys at Law, we are not afraid to take on the behemoth insurance companies in federal court. Other attorneys who are handling long-term disability claims know this and often refer cases to us. We often step in to represent claimants for a reconsideration or appeal of a claim.
At Mansmann and Moore, Attorneys at Law, we know how to prepare ERISA cases for trial in federal court. Preparation is the key to presenting an effective ERISA case. We are long-term disability lawyers who know how to prepare an ERISA case by gathering all the relevant evidence, and consulting with the appropriate experts. Unlike other cases, where you can develop proof after filing your lawsuit, ERISA cases are often decided on the record that is developed prior to the time a lawsuit is filed. There are steps that can and should be taken immediately. You should consult with an experienced long-term disability insurance attorney even before you file your claim.
If you have been denied long term disability benefits from PRUDENTIAL, UNUM, THE STANDARD, GENERAL AMERICAN, MET-LIFE, LINCOLN FINANCIAL, LIFE INSURANCE COMPANY OF NORTH AMERICA, THE HARTFORD, SAMBA to name just a few. If any of these companies have denied long term disability benefits to you call our office immediately.
If you have suffered a disabling injury that prevents you from working, or pursuing your career, contact us now, so that we can begin protecting your rights, and help you get the long-term disability benefits you need and deserve.
(412) 232-0661
Toll Free: (866) 611-3536