Personal Injury Attorneys Who Help People In Western PA, Ohio, West Virginia, Recover Damages in Claim for: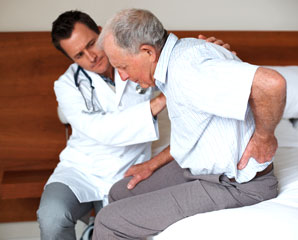 Personal Injury
At Mansmann & Moore, Attorneys at Law, we have a long history of successfully representing plaintiffs in personal injury cases in Pennsylvania, Ohio, and West Virginia.
We are lawyers highly capable of handling a variety of personal injury cases, including, but not limited to:
Car / Auto Accidents (in addition to accidents involving trucks, motorcycles, boats, and jet skis)
Food Poisoning Cases
Pharmaceutical Products Liability Cases
Our practice focuses on helping individual recover compensation for medical and rehabilitation costs, in addition to lost wages, and other damages. If you have lost a loved one because of someone else's negligent or reckless behavior, you may be entitled to recover monetary damages for your loss through a wrongful death suit.
Pittsburgh PA Personal Injury Lawyers Who Give Personal Attention to Clients
We can handle cases involving many kinds of injuries, including trauma to the brain or spinal cord, severe burns, or broken bones, all of which can result in considerable pain and suffering. Through our low-volume practice, we can provide our clients with the time and personal attention each case requires.
In our premises liability practice, we can help you recover damages if the landlord or owner of a property or building has not made the premises reasonably safe and you are harmed as a result.
We have a significant advantage in prosecuting claims for violations of civil rights and excessive use of force by police officers. Both Peter J. Mansmann and Francis M. Moore, Jr. are former district attorneys, who are familiar with proper police procedures and departmental guidelines, and how police officers might go over the line in the use of force in making an arrest.
At Mansmann & Moore, Attorneys at Law, we have a long history of success in personal injury cases involving longshoremen who work on the boats or barges that ply the Ohio River. Cases involving injured barge workers or longshoremen often involve the Jones Act, which applies to interstate waterways, like the Ohio River.
We also have handled a slew of railroad accident cases involving injuries, such as the loss of a limb, to conductors or brakemen, many of whom have been Northern Suffolk Railroad employees. Injuries to railroad workers are usually subject to the Federal Employees Labor Act, or (FELA), in which our attorneys are very knowledgeable.
Please contact us now to see how we may assist you or your family. If you have been victimized by the negligence or recklessness of others in Ohio, West Virginia, Pennsylvania.
Local: (412) 927-1090
Toll Free: (866) 611-3536
With offices in Pittsburgh, PA, serving Western Pennsylvania, Ohio, West Virginia