Social Security Disability Attorneys Who Will Fight for Your Rights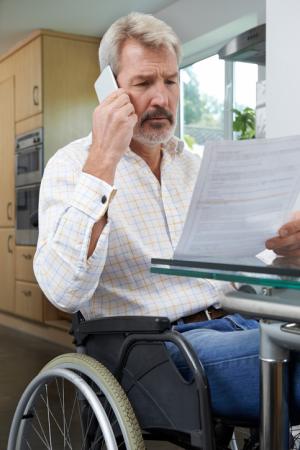 If you have been denied Social Security Disability (SSD) benefits or Supplemental Security Income (SSI) benefits, you need an attorney who will fight for your rights, and get you the benefits you need and deserve. At Mansmann and Moore, LLP, we can help.
"Disability" is defined by the Social Security Administration (SSA) as a person's inability to perform any kind of work for which is suited because of an injury or a medical condition. The disability should be expected to last for at least one year, or result in death. The disability can be a result of a physical or mental condition, or a combination of a number of such conditions.
Disabled persons or their families are eligible to collect Social Security Disability Income or SSDI. Once benefits begin, they will continue as long as the person remains disabled. It sounds like a simple process, yet the Social Security Administration (SSA) often denies claimants who are truly disabled by making the process very difficult.
There are thousands of people who apply for SSDI each year. The lines are long and the forms are complicated. Benefits for legitimate claims are often denied—not only once, but several times. As a result of the denial of benefits, some people become discouraged, and give up, even though they are rightfully entitled to disability income.
We can help. You may be able to finally get your benefits by a reconsideration or appeal of your denial of benefits. If you have become discouraged by a denial or appeal, it is time to get help from a law firm who knows how to deal with the Social Security Administration. At Mansmann and Moore, LLP, we know the Social Security guidelines, and we understand how the system works. Our attorneys [Link to Attorneys page] can help you get the benefits that you are entitled to in a timely manner.
Contact us for aggressive representation in getting your Social Security disability benefits.
(412) 232-0661
Toll Free: (800) 727-4878
Ohio, Pennsylvania and West Virginia