Experienced Attorneys Helping Victims Recover Damages or Benefits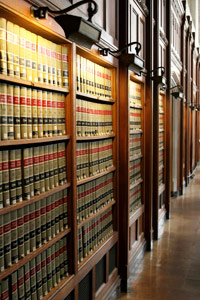 At Mansmann & Moore, Attorneys at Law, we are highly experienced lawyers that serve Ohio, West Virginia, and Pennsylvania in the following areas of law:
We have a proven track record of success in personal injury cases—helping victims of the negligent, reckless or wrongful acts of others to recover damages for their injuries. We are skilled in establishing the cause and extent of injuries to help clients collect the long-term disability insurance, social security disability, or workers' compensation benefits they are due.
Pittsburgh Lawyers Providing Clients in Ohio, Pennsylvania, and West Virginia with Personal Attention and Care.
Our Pittsburgh law offices are located in Pittsburgh, PA, Steubenville OH and Cleveland, OH directly off all major highways. From these locations we can readily assist clients, in the Tri-State area.
We handle each of our cases with personal attention and care. We make sure that our clients understand the legal process every step of the way and that their emotional concerns are addressed. Seeking compensation for personal injuries, or benefits for worker's compensation or disability, can be a trying experience. We strive to make the process as smooth as possible for our clients.
Experienced Personal Injury Trial Attorneys and Criminal Defense Attorneys Who Once Served as Prosecutors.
Both Peter J. Mansmann, and Francis M. Moore, Jr., the principal attorneys at our firm are former district attorneys of Allegheny County in Pennsylvania. They have more than 40 combined years of trial experience. They use their experience to help accident victims, as well as persons charged with criminal offenses.
You can count on our attorneys to be aggressive advocates. We are zealous in our efforts to help victims recover the damages they deserve for the negligent and reckless acts of others. We have won numerous verdicts for our clients in excess of a million dollars ($1,000,000.00 +) on multiple cases — whether we opposing negligent doctors, police officers using excessive force or negligent manufacturers. We are willing to fight for the rights of the blue-collar worker against the big insurance companies who want to unfairly deny claims. We will always look out for the best interest of our clients, whether proceeding to trial or reaching a settlement agreement.
Rely on our legal expertise and experience to aggressively protect your rights and help you through a difficult time in your life. Contact us now, so we can discuss your legal options. Our initial consultation is free, and we charge no fee without recovering damages in our personal injury cases. Someone is available to take your call 24 hours a day, seven days a week.
Local: (412) 927-1090
Toll Free: (866) 611-3536
With offices in Ohio, West Virginia and Pennsylvania