CALL TODAY FOR A FREE EVALUATION OF YOUR
PA WORK COMP CASE: 866-611-3536
Workers' Compensation Lawyers Who Protect Your Interests…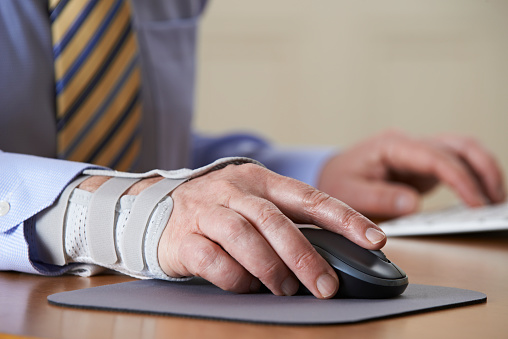 Employees injured at their work-site or in the course of their employment, should be entitled to workers' compensation benefits. Unfortunately, deserving and receiving compensation can be two different things. That is why if you are injured on the job, you need a competent, aggressive workers' compensation attorney to protect your interests. Mansmann & Moore, Attorneys at Law, have what it takes to ensure your rights are protected and you receive the compensation you deserve as we have decades of experience in this area of law.
Attorneys Who Bring Value to Your Case
Establishing that an injury or medical problem occurred in the course of employment as well as determining the full extent of the injury are vital aspects of a workers' compensation claim. Mansmann & Moore, Attorneys at Law, have the expertise needed to fully develop your case, pursue expert medical opinions and guide you through this process so that our clients receive the full amount of benefits they are due.
COMPROMISE AND RELEASE – LUMP SUM SETTLEMENTS: We have helped hundreds of injured workers get millions in settlements. Call us to find out if you qualify.
There are many types of workplace injuries: People who work on computers often suffer from carpal tunnel syndrome or vision problems. Mill employees can suffer strokes from working in environments that are too hot. Manufacturing can involve dangerous machinery that may result in serious bodily injury, including the loss of a limb. Farm workers can be injured by inhaling pesticides or other toxic chemicals. Herniated disc and other neck and back injuries are recurring problems in the construction trades.
Whatever the injury, please contact our law office for experienced aggressive representation. The cost of healthcare and the hardship imposed by lost wages can be overwhelming. You need an attorney that will aggressively fight for your rights so that you can get your health, life and job or career back on track.
CALL TODAY FOR A FREE EVALUATION OF YOUR PA WORK COMP CASE: 800-727-4878